OFF THE BEATEN TRACK:
One thing we love to do at Grenson is connect with like-minded people around all parts of the world. Sean has been a friend of the brand for a few years now.

living in The US we were keen to know what life's been like for Sean barrow during the pandemic. We sent him a selection of shoes that he picked out to shoot around where he lives in LA. We also sent across some questions where we asked him about his life in LA, his love of photography and even some of his favourite meals.
Sean Barrow wearing Albie, lensed by: Jack Juliar (@Jackjunk) Scroll or Click across for more images.
I am from South Africa. I grew up living in 9 different countries across 5 continents. I never had the typical childhood but I wouldn't change it. I got to learn 3 languages and experience various cultures and see new places.
Where do you live and how did you end up there?

I live in Los Angeles, CA. I accepted a college offer at USC Business school without having ever visited LA. 9 years later, I still call this place my home. I love it.
How does life differ now to the place you grew up?

Los Angeles is similar but also really different to the places I grew up in. I would say it differs by having the most things I enjoy in one location which is why I chose to live here.
What do you love about where you live?

I love the lifestyle – I really enjoy the outdoors, the extended summers and the types of things you can not only do in LA but in California.
Off The Beaten Track is all about getting our friends to tell us about lesser known places in around where they live or work, can you share any secret spots you love? Stores, restaurants,
beaches, bars?

Thousand Steps – Favourite beach located in Laguna, CA
American Rag - my favourite place to shop
Gjelina - favourite brunch/coffee spot located in Venice, CA
SK Donuts – best donuts in town
Coffee Coffee – favourite coffee shop
Backyard Bowls – Best Acai bowls in town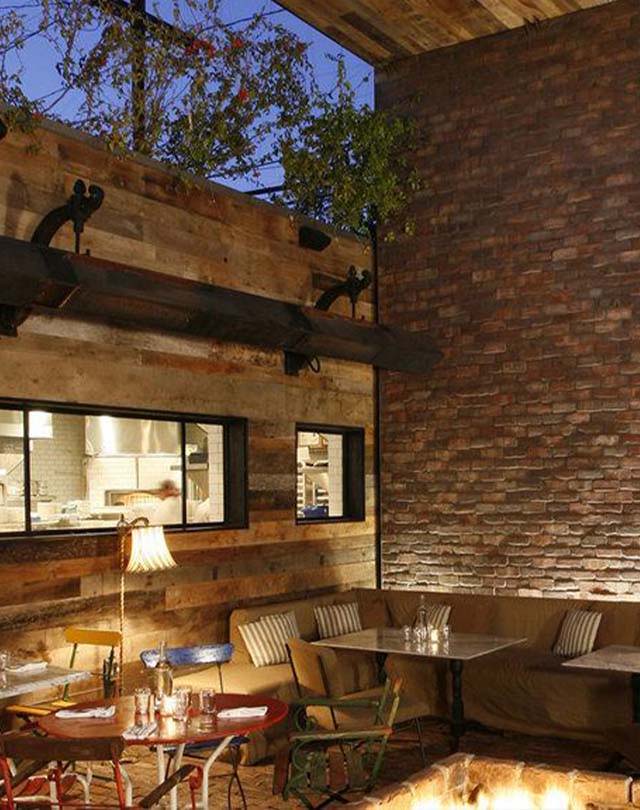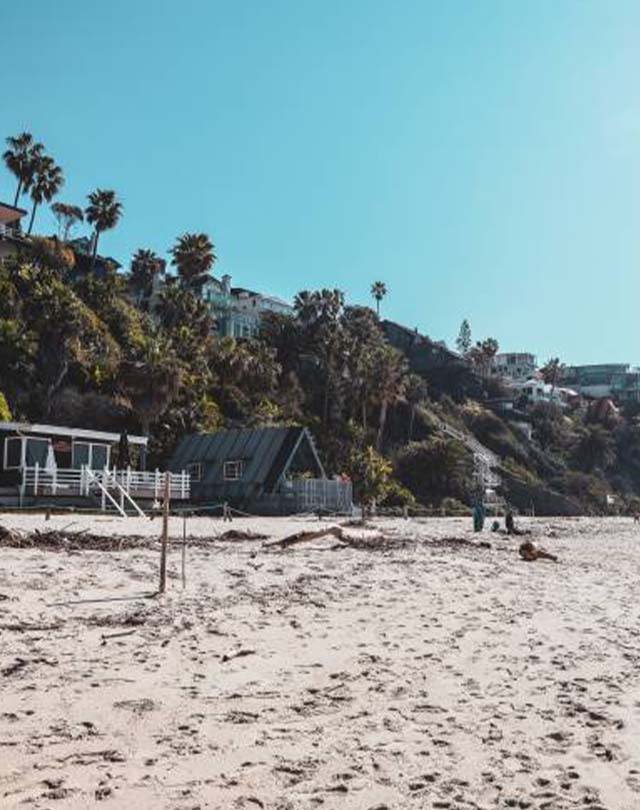 How did you end up doing what you do now?

I kind of fell into it. After going to school for business, I expected to head down the more traditional business now. For my 23rd birthday I was given a camera and became fascinated with the idea of story telling. I have always been a creative person, but never expected to make a career of it. I just started my first Creative Directing job as well as begun to build out my film photography portfolio (all of these photos were shot on film).
How Has the last 18 months affected your work & travel?

Initially it was extremely tough, like it was for everyone. It was definitely a huge adjustment. Things changed very quickly. It went from lots of work and travel to nothing. I focused on staying healthy and taking care of those close to me.
Sean Barrow wearing Drake, lensed by: Jack Juliar (@Jackjunk) Scroll or Click across for more images.
How do you like to spend your time off?

I love to stay active so during my time off I love to play sports, basketball, football. Stuff I typically have to stay away from while filming.
Have you done anything differently since Covid, changed your approach to things in any way both workwise and personally?

Yes, quite a lot actually, in particular with my work. I used the time to really understand where I wanted my career to go and how I was going to pivot. I took online classes learning new skills, in particular Graphic Design and Typography, after I wanted to pursue Creative Directing more seriously. I also used the time to learn more about film photography. I am really happy how the last 18 months have played such a big role in where my career is currently.
Once all restrictions are lifted – where will your first trip be and why?

Europe – London to go home and see my Mother and Italy because I love everything about it.
There are so many inspiring photographers that I truly love their work, but to name a few I would say Andrew Jacobs, Iris Humm, Jack Bool and Davis Bates.
What has been your most memorable trip both pre Covid and during (if you have been able to) and why?

As much as I love traveling, I have really enjoyed staying local. I took a trip to Minnesota to a friend's lake house which was a lot of fun. I had never been to Minnesota so it was great seeing a new part of the US.
Before Covid, I would say Finland. I went there for my Dad's birthday to see the Northern Lights and it was truly amazing.
What photographers have influenced your work?

There are so many inspiring photographers that I truly love their work, but to name a few I would say Andrew Jacobs, Iris Humm, Jack Bool and Davis Bates.
If you could shoot anyone dead or alive, who would it be & why?

Most probably Nelson Mandela. He has been such a huge figure for South Africa and brought so much good change to our people. It would have been amazing to be able to photograph him.
Have you got a favourite place or location you have shot in?

I would say I more so have a favourite season I like to shoot in. I love Summer and capturing moments throughout it. I often find myself shooting at the beach but that is also I guess because I live in LA.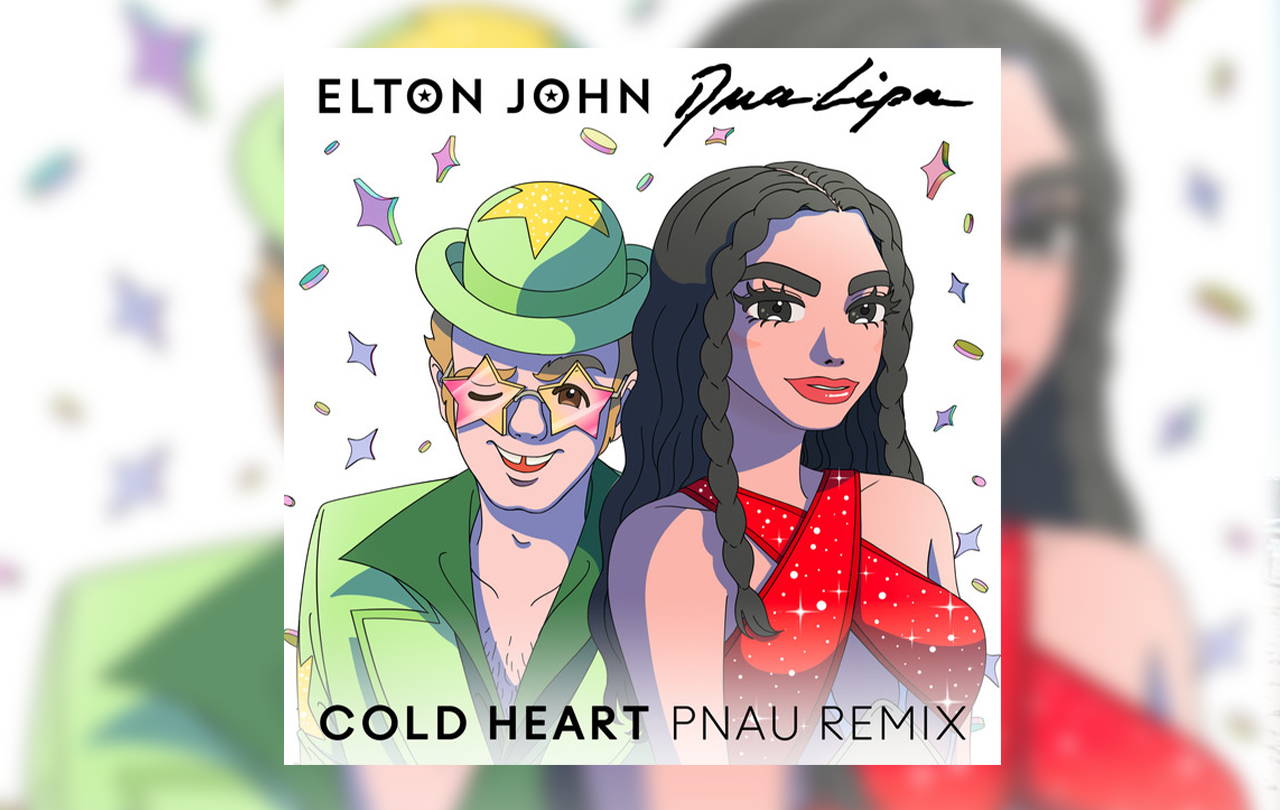 Cold Heart Pnau Remix – Elton John, Dua Lipa.
When you work do you listen to music? If so, what 3 songs do you have on repeat at the moment?

I basically have music playing 24/7, but especially when I am doing work, in particular editing. 3 songs I have on repeat right now are: Next to Me: Vintage Culture Remix – RUFUS DU SOL, Cold Heart: Pnau Remix – Elton John, Dua Lipa, PNAU, That's What I want – Lil Nas X
Are you a podcast lover? If so, what are your top 3 podcasts you can share?

I am not, but I do wish I took more time to listen to podcasts because I know how many things you can learn through them. If anyone has advice on where to start, please share!
What are your Top 3 films?

- Friends with Benefits (I love a good Rom Com)
- Atomic Blonde
- Inception
One other thing I'm not the best at…no favourites
Your Top 3 most memorable meals?

Spaghetti Bolognese
Sushi
Steak Frites
It feels like that one thing to come out of the pandemic is a wave of creativity are there any new brands on your radar that we should be looking out for?

My absolute favorite right now is BODE. Some others that I am loving are Erl, Harago and Sefr.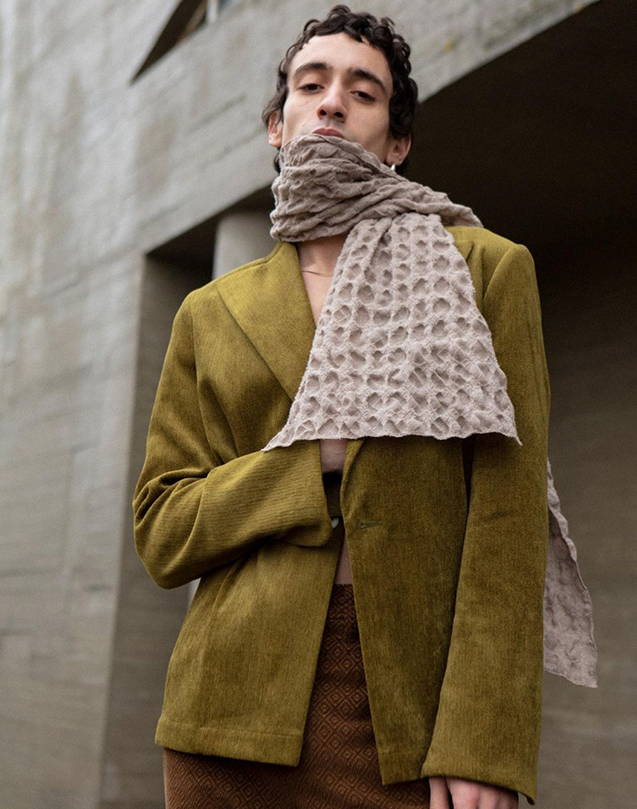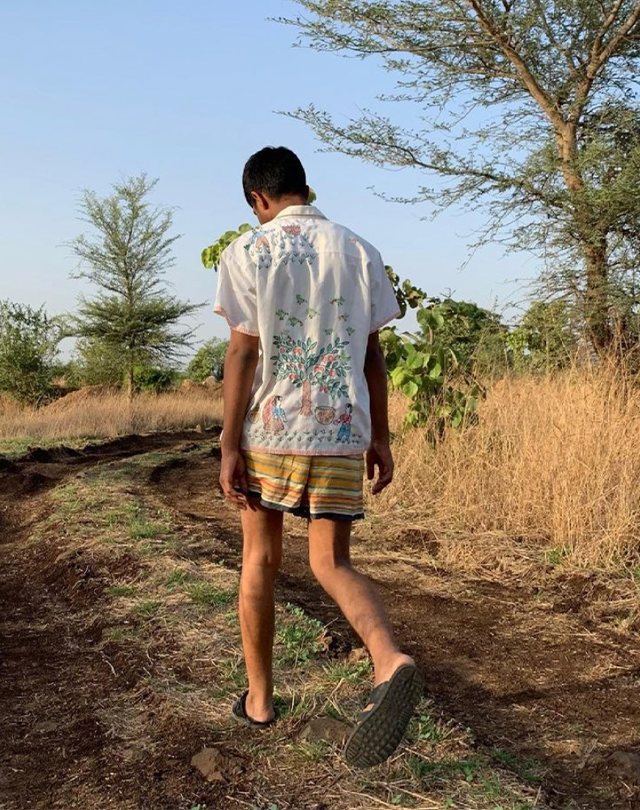 What are you most proud of?

I think as of right now, just simply for sticking with my choice to pursue a career in the creatives. It definitely isn't easy, but I am proud of what I have achieved this far and I am excited to see where it continues to go.
What does the future hold?

I hopefully see myself as a successful Creative Director. I don't particularly have a goal with regards to the type of brands I want to work for, but ideally something related to fashion. I also think my future is in LA (well at least for now). I really love the lifestyle and the friends I have here.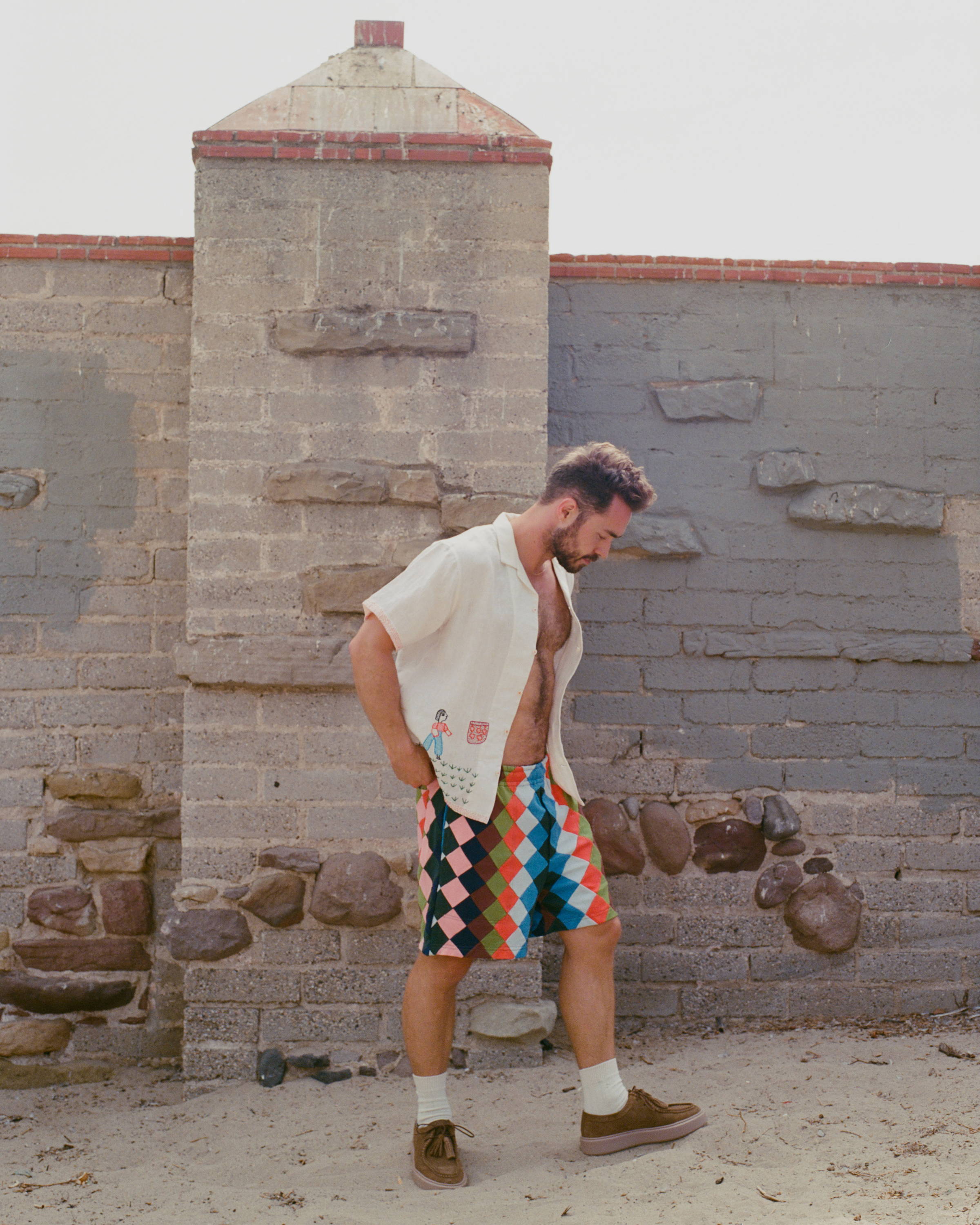 Sean Barrow wearing Sneaker 41, lensed by: Jack Juliar (@Jackjunk)