The cream is deep nourishing and will revive your shoes bringing them back to life. It is a natural blend of both beeswax and carnauba wax.
---
Apply with a soft cloth or a brush until the cream is fully absorbed.


Leave to air dry and polish off to achieve the desired level of shine.
---
Suitable for use on leather only.
Please note – this product will initially darken lighter more natural leathers, please test on a small area of your shoe or boot first.
---
We use this exact wax in our factory every day. It is a natural blend of waxes and oils, which include beeswax, carnauba and turpentine oil.
---
Apply a small amount to a soft cloth and work into the leather in a circular motion.
Let it completely dry and then buff with a soft cloth or brush until you have achieved the desired level of shine.
---
Alpine Grain Calf Leather
Colorado Leather
Country Grain Calf Leather
Glace Kid Leather
Russia Grain Leather
Rusticalf Leather
Dipped
Tumbled
Rubberised
Rugged Grain
---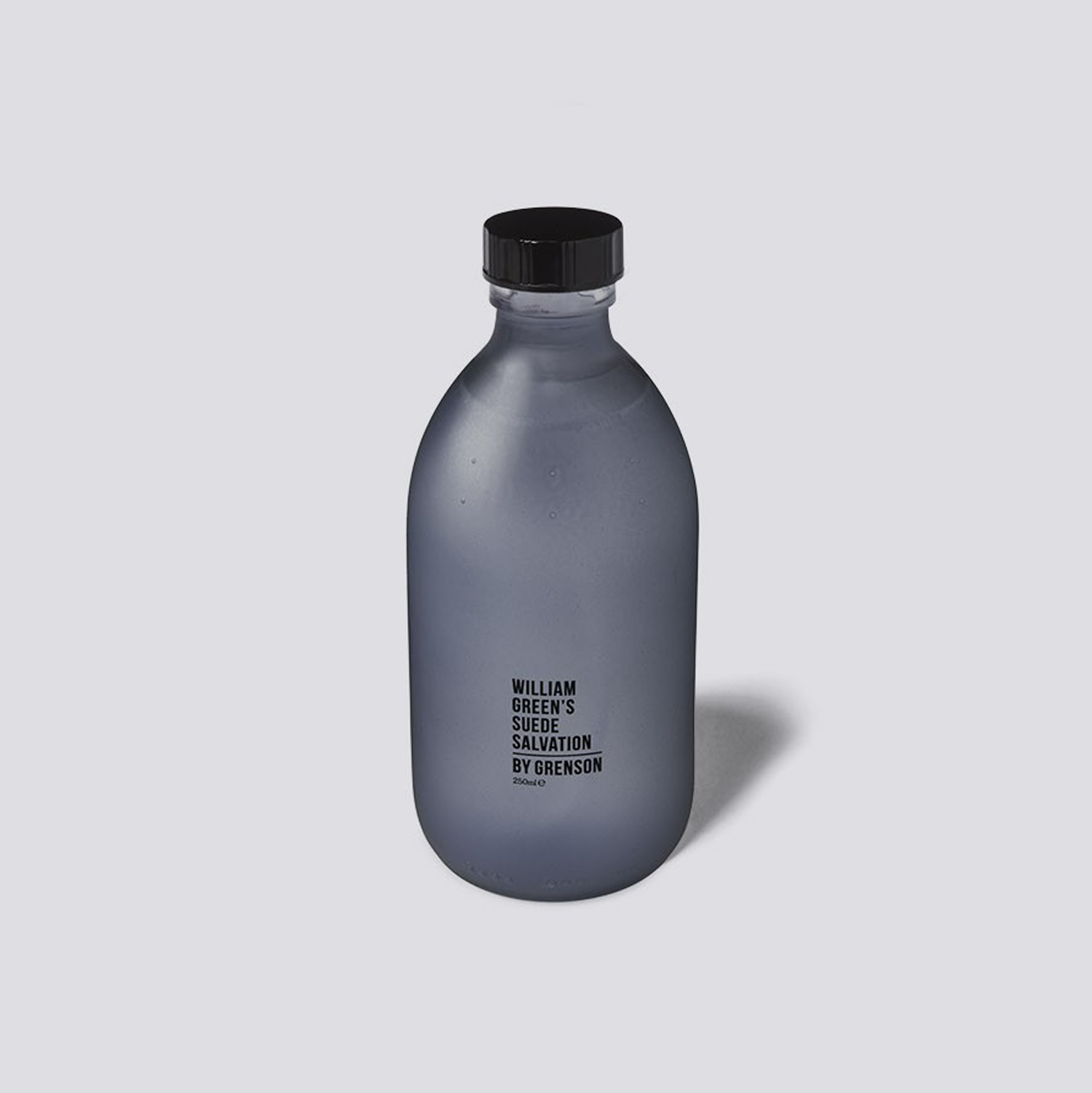 William Green's suede salvation is made in England and is the actual formula we use in the factory. It is an excellent water based tonic that will form a water resistant barrier to protect your nubuck or suede shoes from the wet weather.
---
Spray evenly on the surface from a distance of 20cm and leave to dry naturally.
Repeat after each wear to maintain protection.
---
Burnishing Suede
Nubuck
Roughout Suede
Suede
Shaggy suude
Hair on Hide
Marl Felt
Peat
Paint Splash
---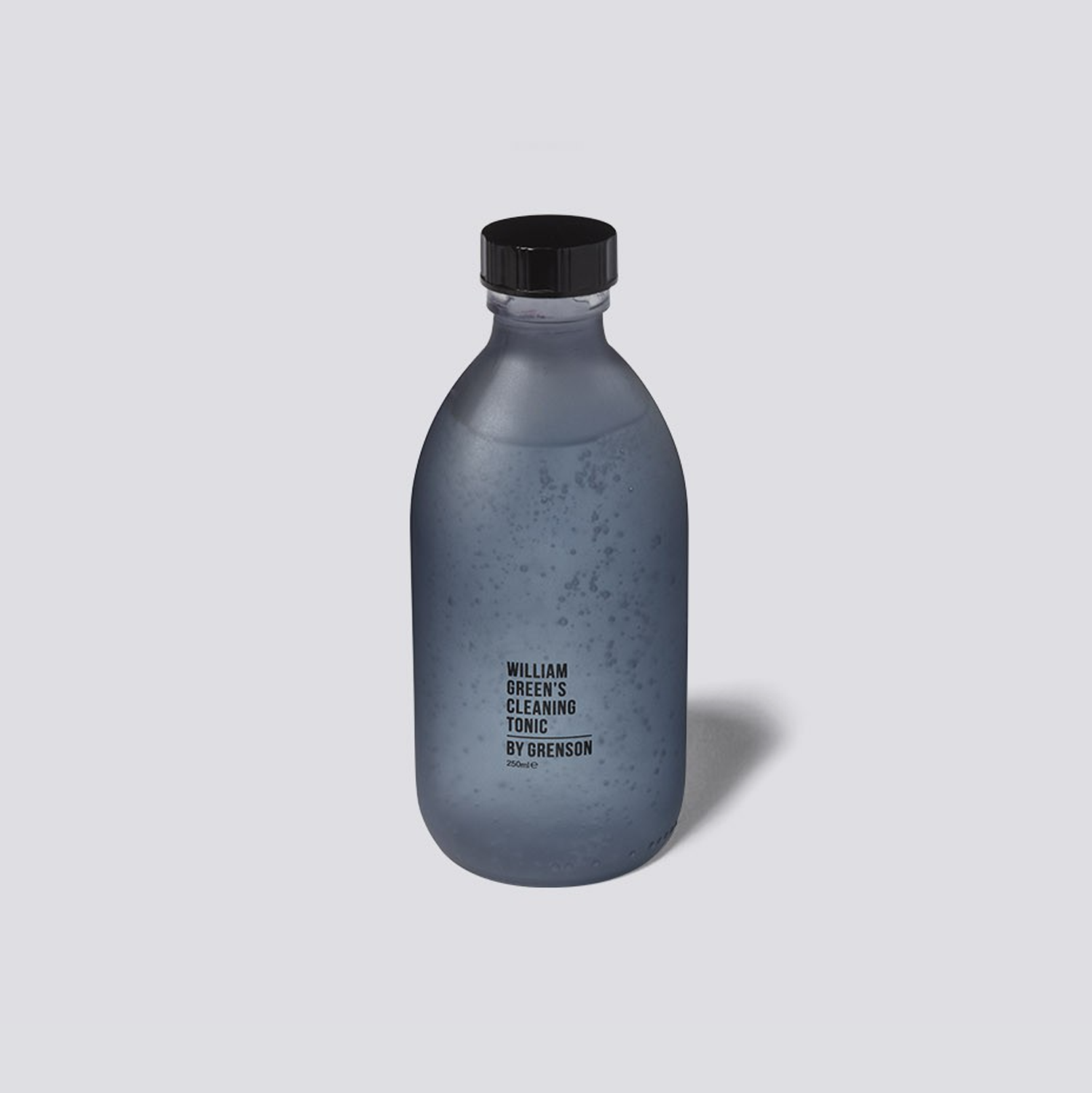 The Tonic is another product we use in the factory. It has a gentle solution that removes dirt and stains that occur from daily wear and tear.
---
Apply a good quantity of product onto a soft cloth.
Wipe clean and leave to dry naturally.
---
All leather and rubbers but NOT suede or nubuck.
---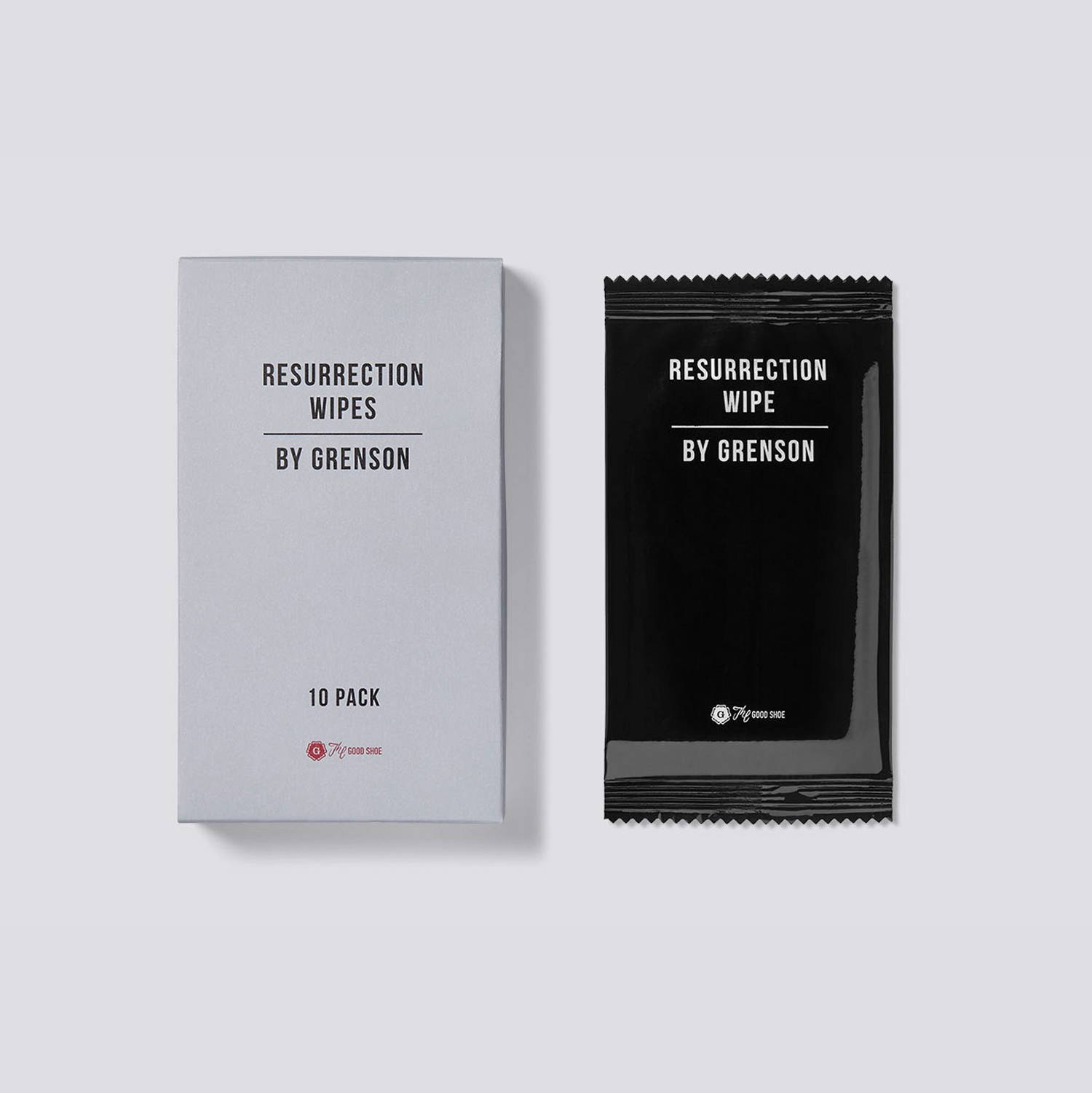 our simple to use, premium shoe & sneaker cleaning wipes. They remove dirt and stains that can occur from daily wear and tear and are particularly good for cleaning white sneaker soles.
---
Use for general cleaning of uppers and soles, allow 60 seconds to air dry. This product is not suitable to use on suede and nubuck. DO NOT FLUSH.
---
---
---
When you first wear your shoes – do so in the dry as the sole picks up dirt which gets into the pores of the leather sole and protects them from the wet.
If they do get wet – let them dry naturally in room temp with shoe trees in. Never put them by a radiator.
Try not to wear the same pair everyday as they need time to recover. Especially if wet.
Apply polish in the evening, leave it overnight, then polish it off in the morning. The more expensive the polish, the more it will feed the leather and keep it supple.