This Month we're really excited to launch our iconic Nanette Boot in collaboration with Kitten Grayson Flowers. Kitten started by cutting flowers from her garden that's nestled below Alfred's tower in Bruton, Somerset. Her and her team then photographed an array of flowers which were sent to our production team and were printed directly onto leather. The boots are a limited edition version of our signature Nanette Grenson boot made in our factory in Northampton. With Studios in London and Somerset, Tim Little of Grenson & Kitten designed the boot with both rural and urban settings in mind - from weaving through the flower beds to navigating the capital's streets.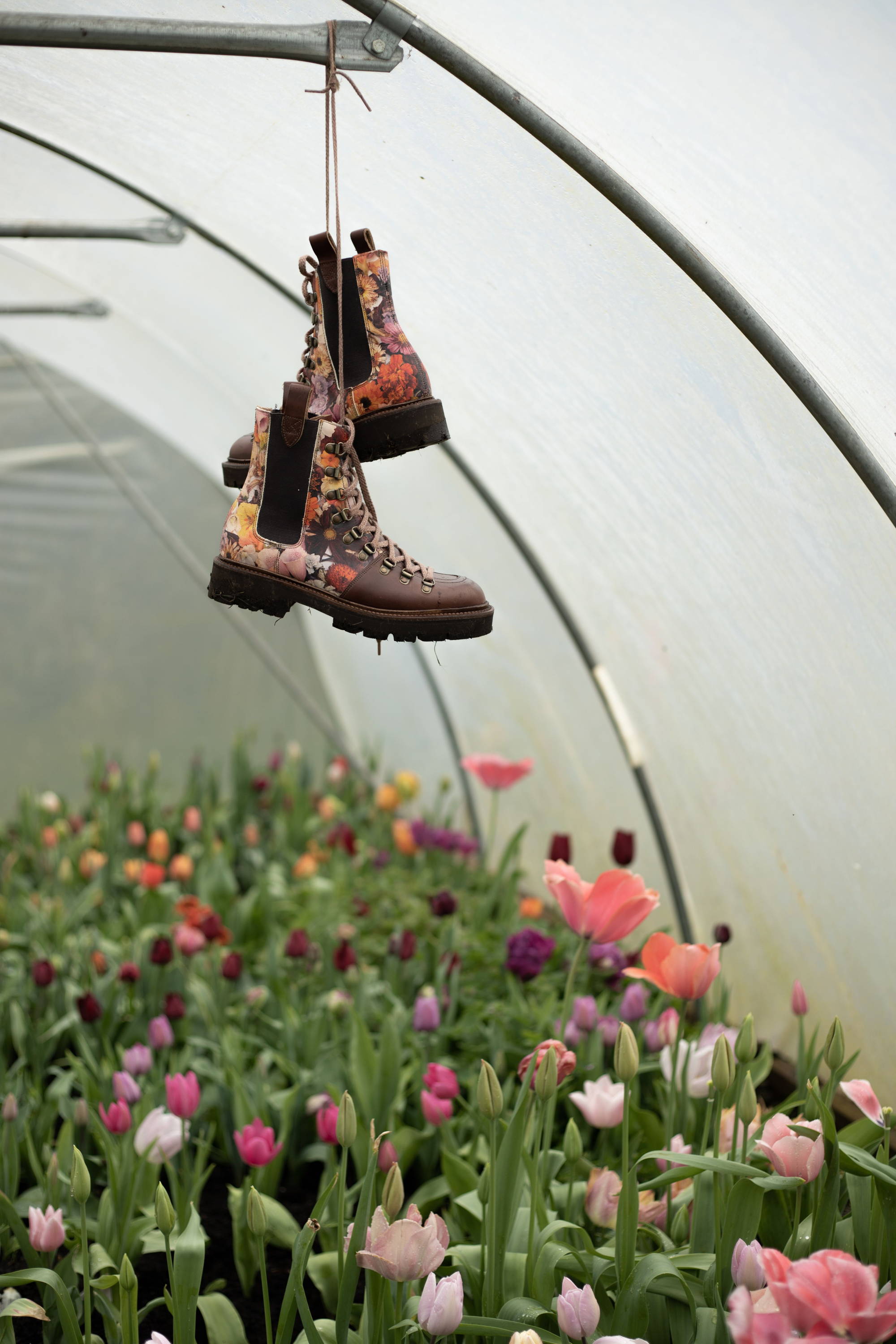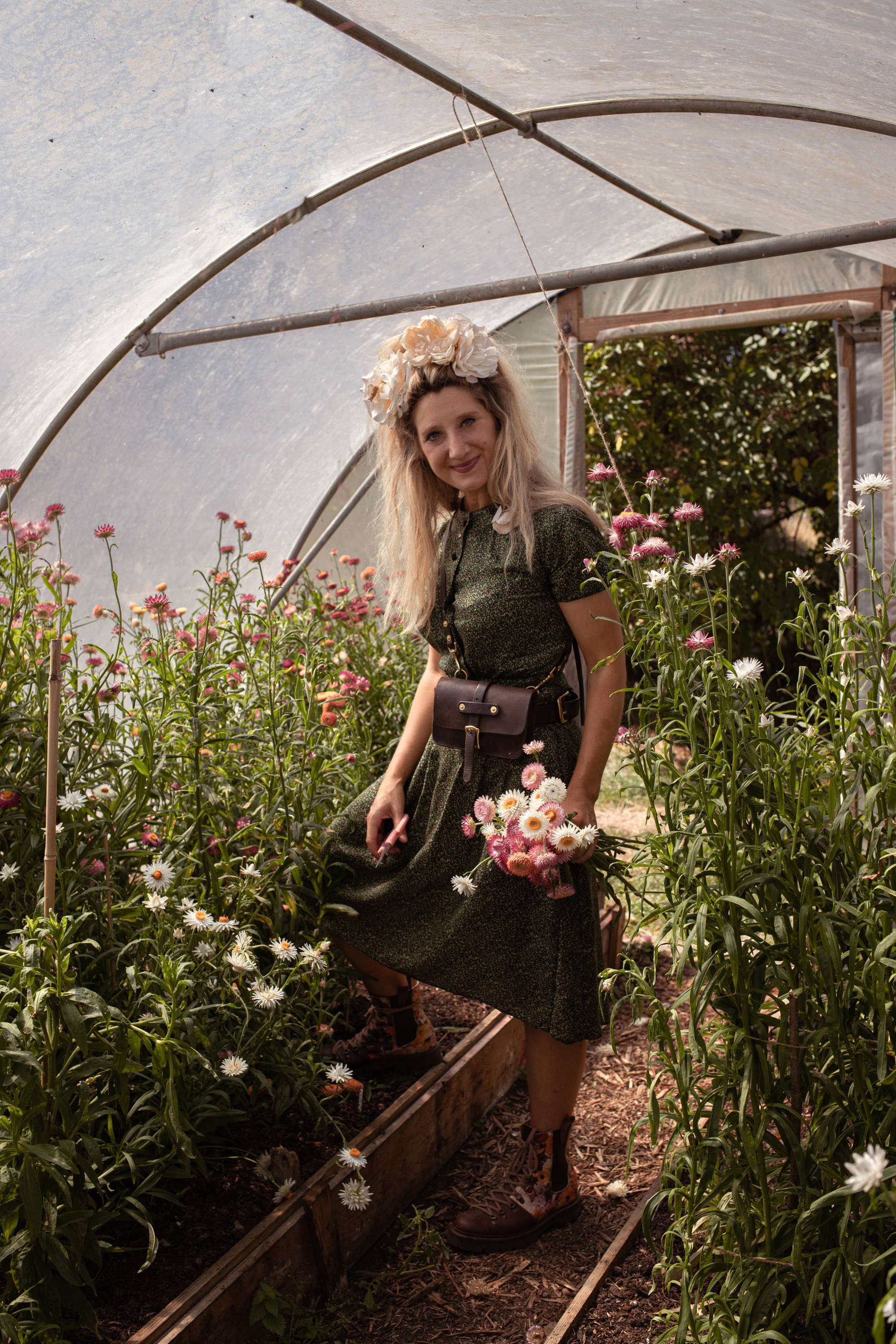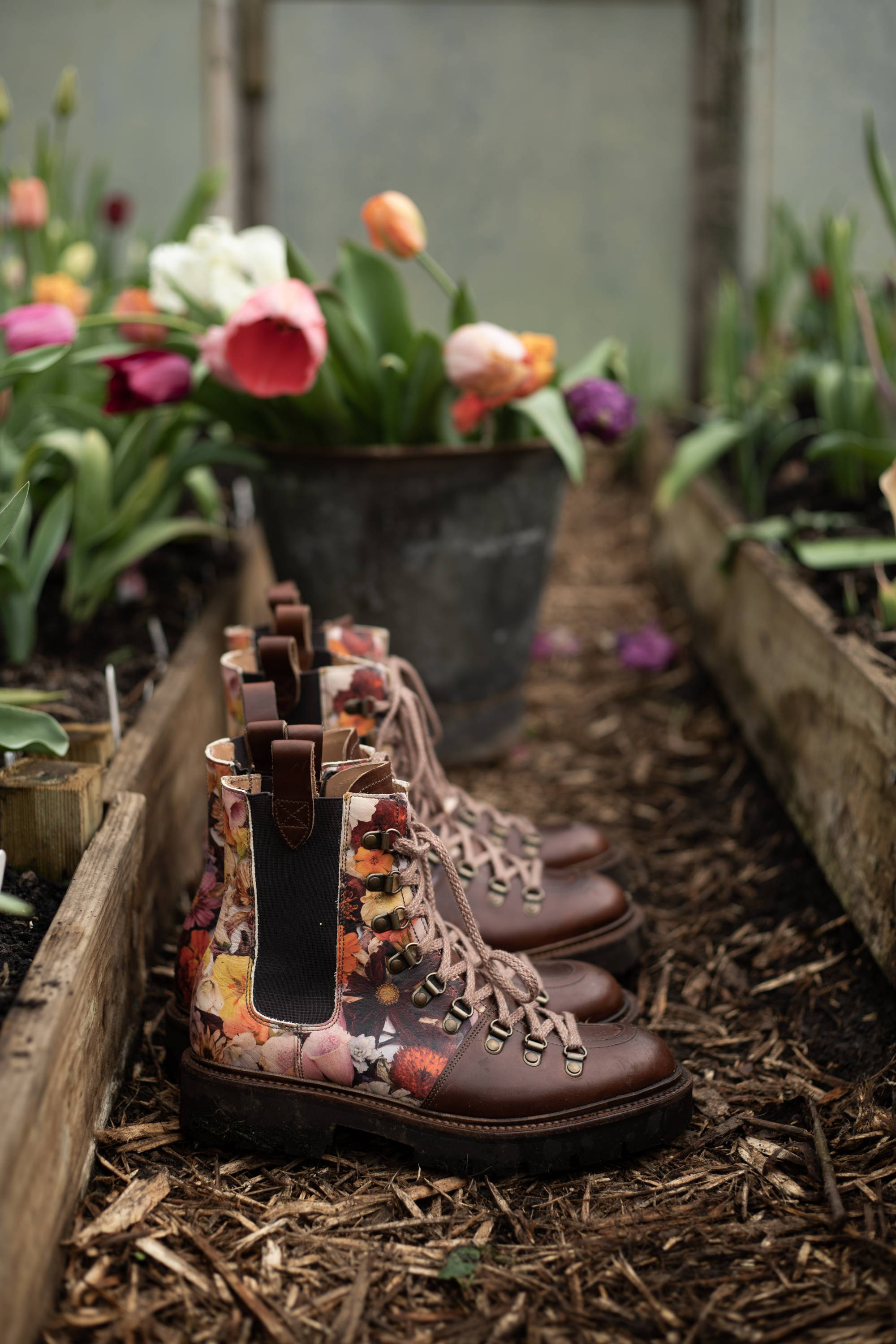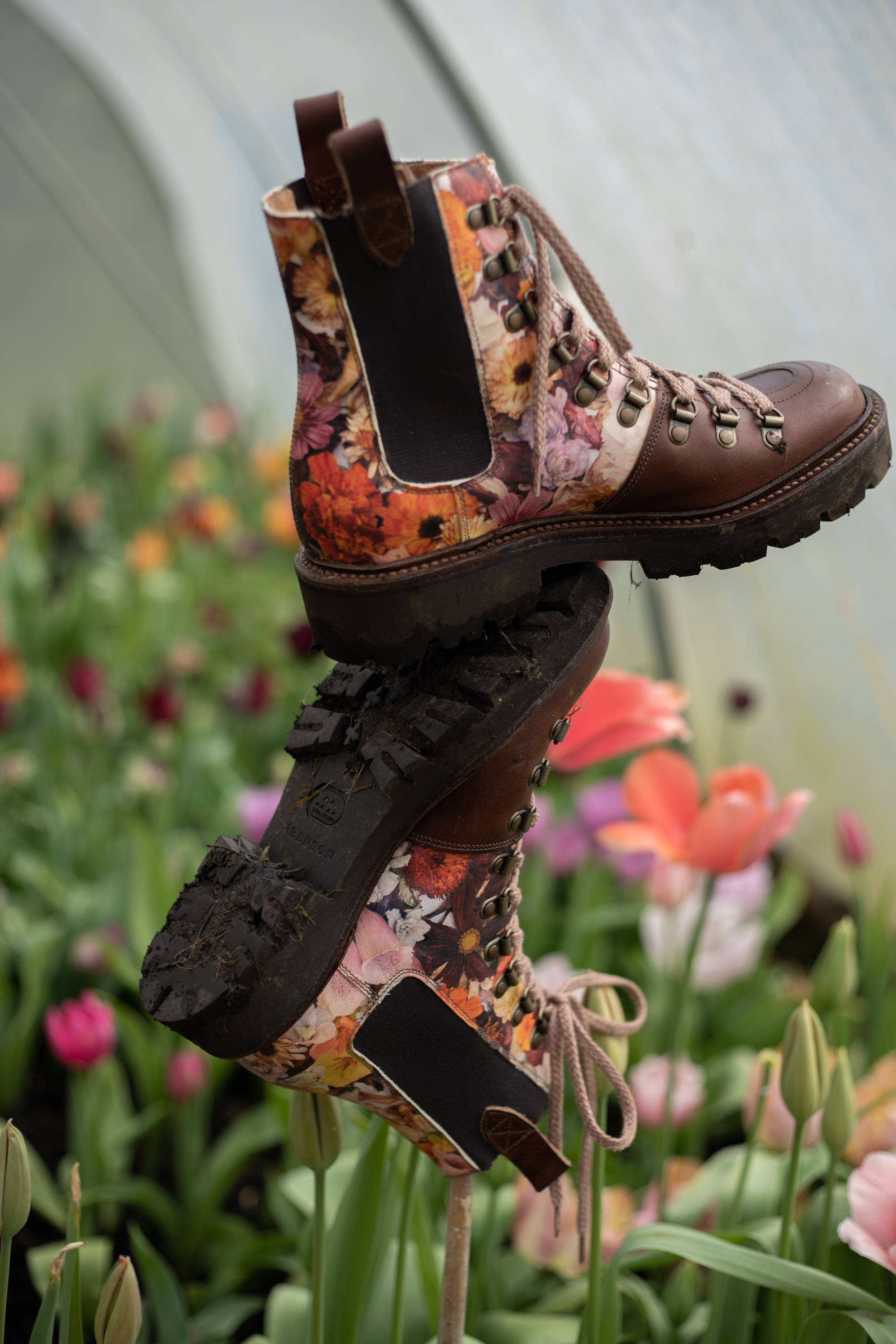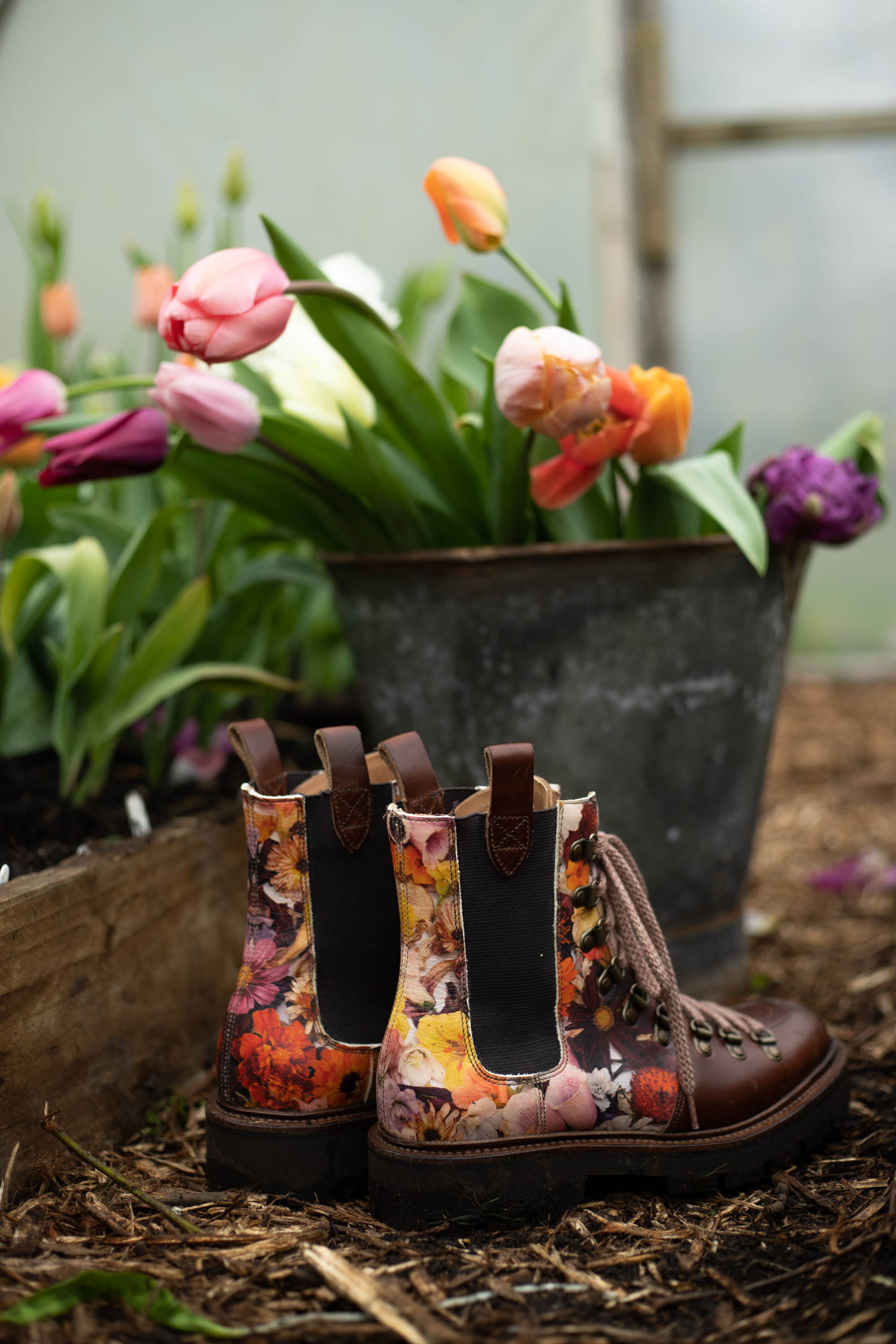 I have always been a huge fan of Grenson and I was so excited to work with them. I loved our first conversations, we talked about our shared approaches and how to incorporate the various forms, shapes and colours of our flowers. I am so pleased with the end result, the boots are so comfortable and can be dressed up or down, for festivals or gardening.

Kitten Grayson, Founder of Kitten Grayson Flowers
Scroll or Click across for more images.
I love interesting projects like this. The joy of it is working with someone from a different field whose creativity I admire. Kitten's work is so creative and fresh, and the idea of coming together with her to create a boot was therefore the perfect project.