Style Guide | February 2023
some classics reimagined in olive tanned leather and recycled materials
As a business, Grenson has been making shoes for 157 years with the simple premise to make them to the highest quality so that they last longer. Many of our customers wear our shoes for 20 years or more. We believe that this in itself is the ultimate sustainable strategy. However we have been developing additional strategies to further lower our footprint - one of these is experimenting with new materials.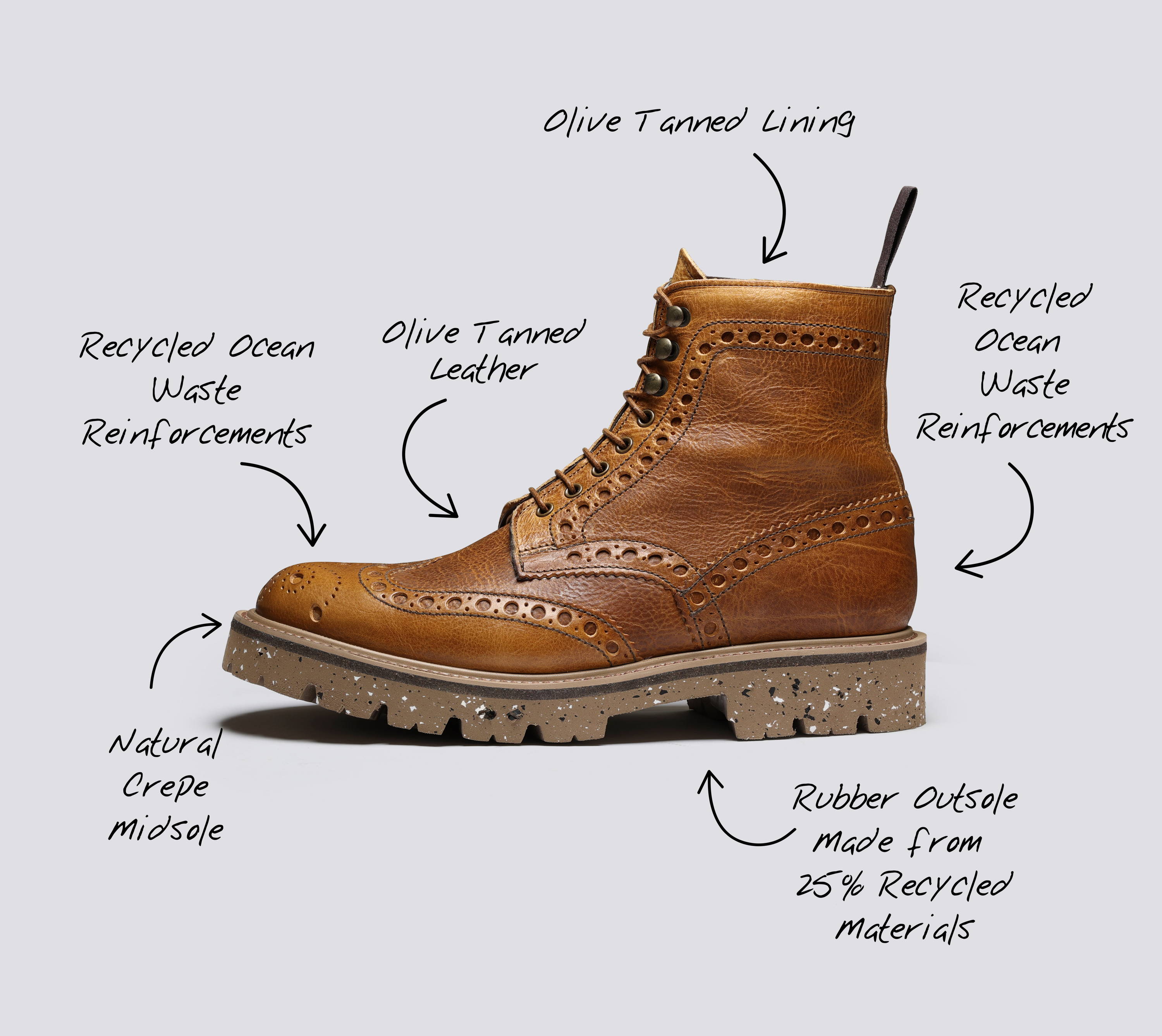 This collection uses newly developed materials that all improve on those that already exist. The upper leather and the linings are tanned using the moisture from Italian olive leaves instead of more harmful chemicals. The soles are rubber and made from 25% recycled material, the midsole is made from natural crepe,
the welt is 100% natural rubber and the reinforcements in the toe and heel are made from recycled ocean waste.
All in all, we can confidently say that this mini collection significantly reduces the impact on the environment.