OFF THE BEATEN TRACK:
This week we caught up with friend of the brand Lisa Potter.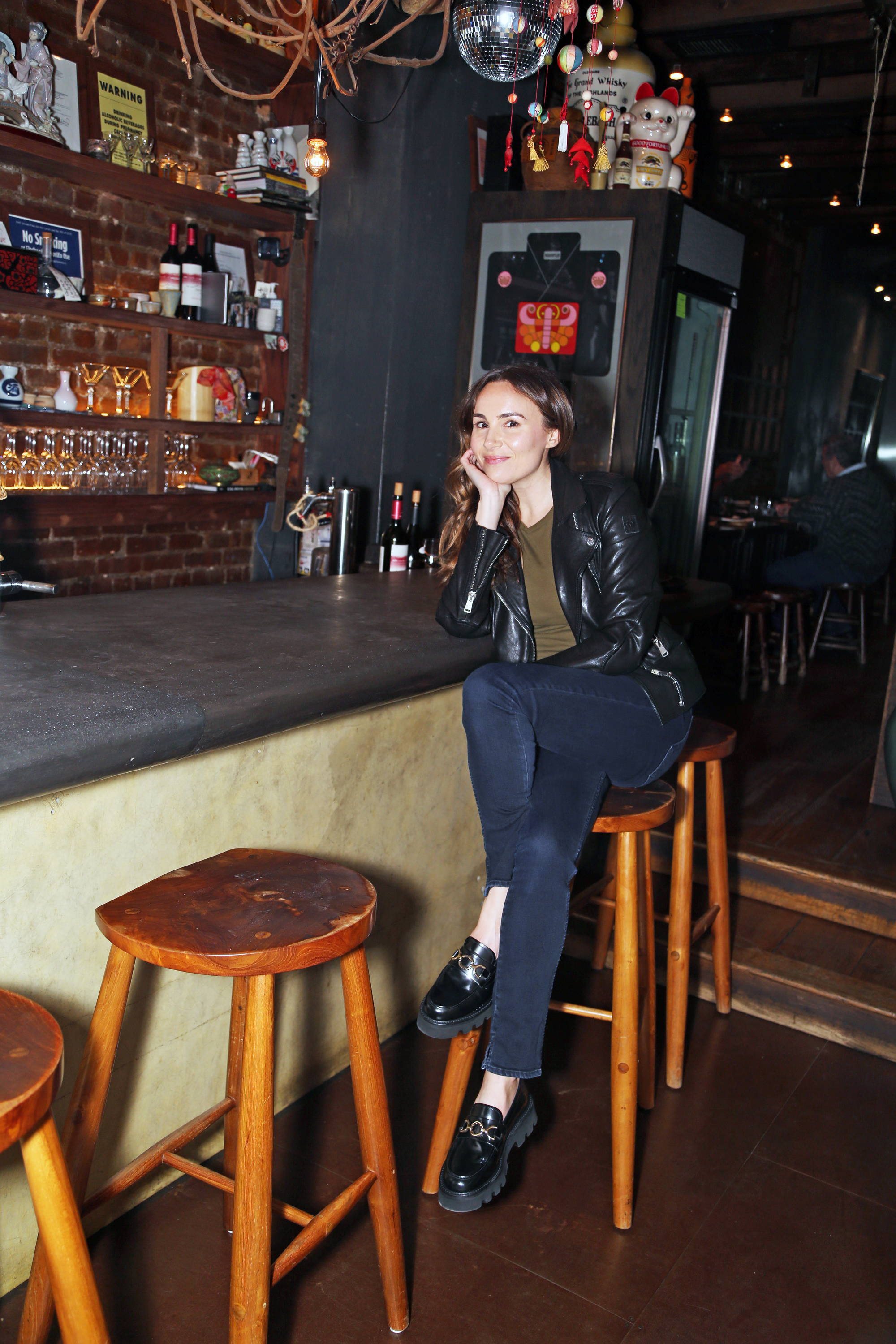 This week we caught up with friend of the brand Lisa Potter. Born in the UK, Lisa now lives in New York and is the US commerce and fashion editor for the DailyMail.com We asked her all things from where she loves to travel, how she got into the industry and if she knows any secret spots in and around where she lives.
Can you tell us a little about what you do?
So I'm the US Commerce and Fashion Editor for the DailyMail.com, based in the NYC office, which means I work across both the commercial and editorial sides of the publication. I manage a wonderful team of writers who find what your favorite celebrities are wearing, and where you can get looks for less. On our commerce articles we use affiliate platforms for product led, yet editorial-focused, content. Day to day I manage teams, work with partners like Google and Snap, edit/ write, and film for our TV show.
How did you start working at the Daily Mail?

I was working at Marie Claire and on a press trip with a lovely editor from the DailyMail.com who said she was looking for someone to launch the American arm of their soon-to-be revealed Fashion Finder platform. Would I be interested in living in NYC and taking on the job? It was a no-brainer.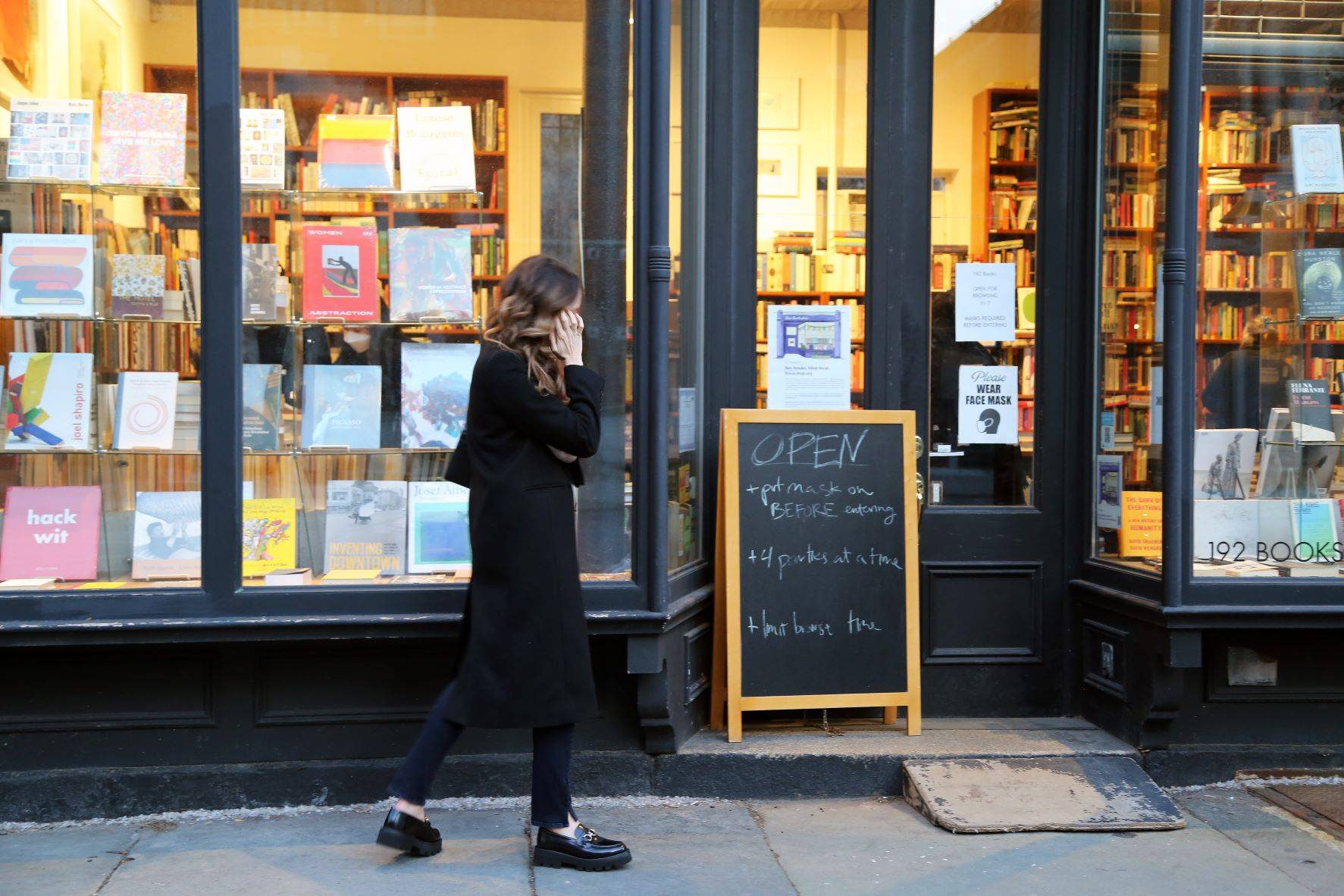 I love London but I was given an incredible opportunity for a new adventure which I wasn't going to turn down.
I see you're now presenting for DMTV, you're a natural, is presenting something you always aimed for?

No! And I'm not a natural on camera, it didn't come easy to me at first but I've worked at it and I'm more relaxed and confident now. When I look back at my early recordings I'm like a deer in headlights (we used to do it without a prompter and I found it so hard to remember long scripts when put under the spot!) but it's been a great skill to learn. The show is watched by millions every day and has won an Emmy- it's good to have a little bit of adrenaline and pressure to start the morning.
How did you end up in NYC and how long have you been there for?

I joined the Daily Mail London office for around a year whilst they sorted my visa out and then I packed up two suitcases and set out on my new life. That was seven years ago and it's been one of the best, most thrilling and happy decisions I've ever made.
Where in the city do you live and what do you love about your area?

I live in Chelsea, Manhattan in a pre-war building. It's opposite the High Line, right next to the Chelsea Art Galleries, with a ton of great restaurants around. I love that we are right by the river too.
Why did you leave the UK?

I love London but I was given an incredible opportunity for a new adventure which I wasn't going to turn down. I grew up in Brighton (Hove, actually) before studying journalism at Sheffield University, then I moved to Kensal Rise, London. I've lived in NYC longer than London now and it's home.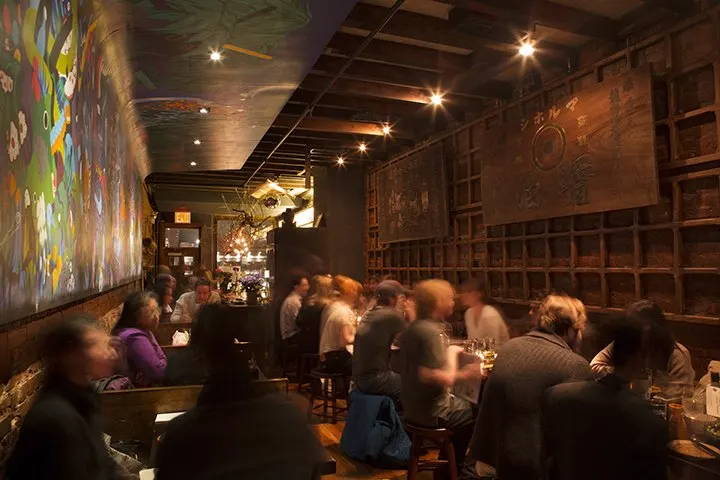 The British humor first comes to mind. There's nothing like a pessimistic Brit to lift the spirits. Of course my family and friends too, especially during covid when those of us on visas couldn't leave the country. And our culinary delights, marmite/ quavers/ crumpets/ branston pickle etc.
When friends and family visit what's on the agenda?

Luckily now most of my visitors have been here enough we don't have to do the tourist things, there's only so many times you can go up the Empire State Building. So normally they just want to go for food, mooch around, head to the MET. It's nice to just hang out, you can't beat catching up over a bottle of wine in a bar.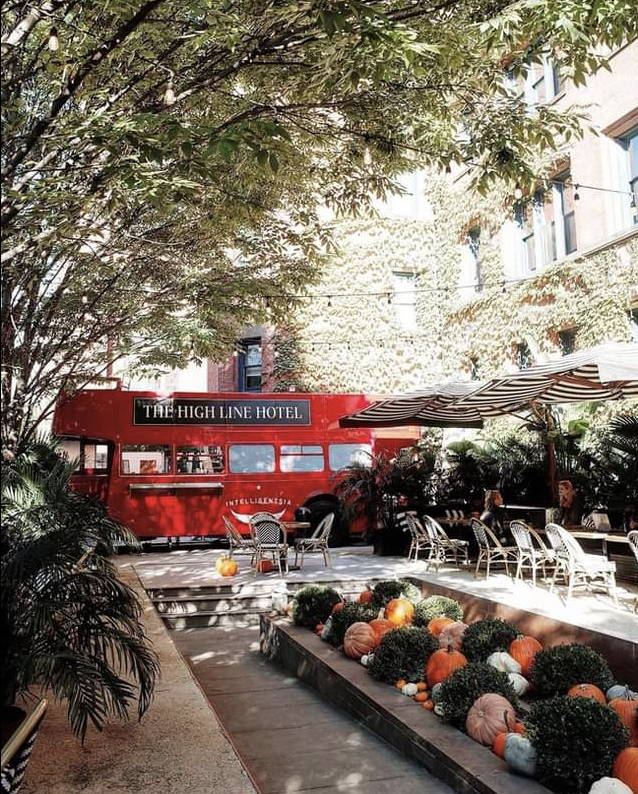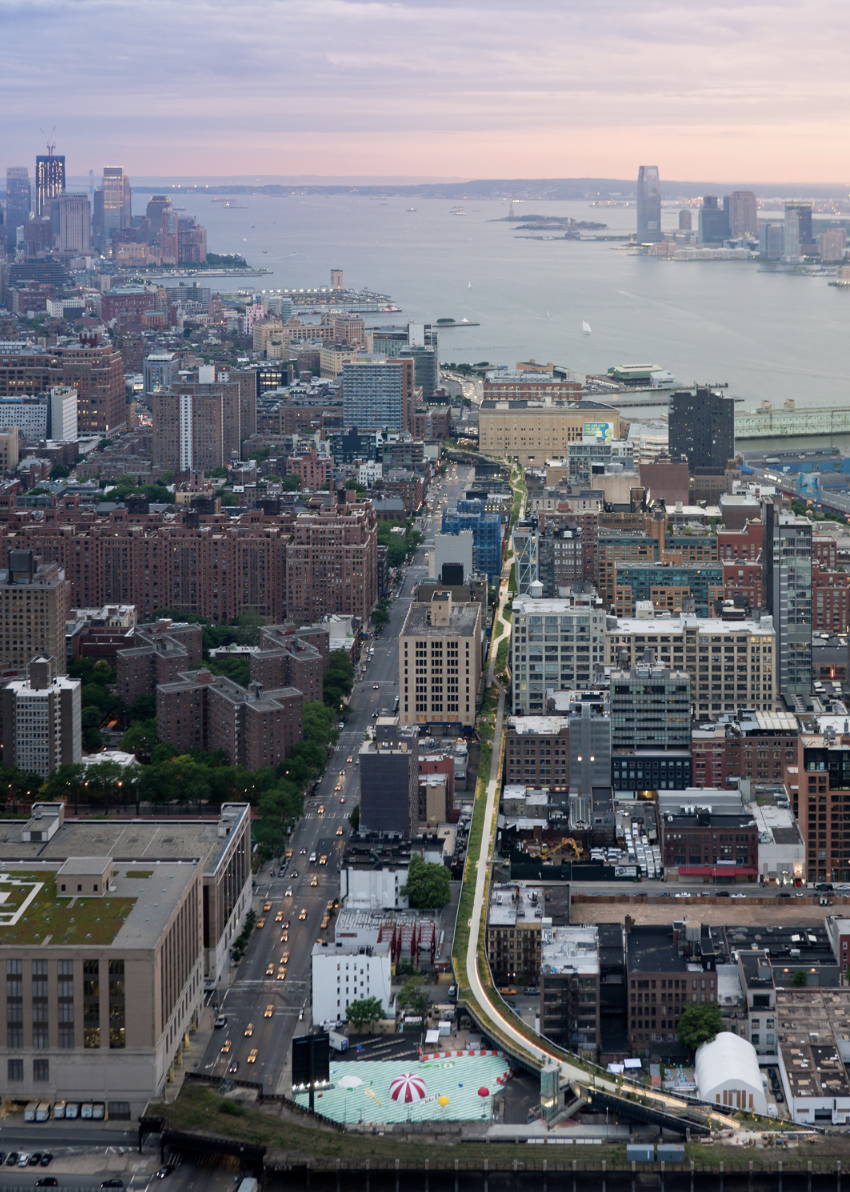 Off The Beaten Track is all about getting our friends to tell us about lesser known places in and around where they live or work, can you share any secret spots you love? Stores, restaurants, parks, bars?

I feel like Chelsea is often overlooked as a neighborhood which is a big mistake as it's such a great area. We have some great restaurants like Juban, The Empire Diner, Shukette, Chop Shop and The Orchard Townhouse. Then there's the highline Hotel which has a red double decker English bus that you can get your morning coffee from and read the FT Weekend papers. The art galleries around 24thand 10th are perfect for spending a chilled Saturday afternoon.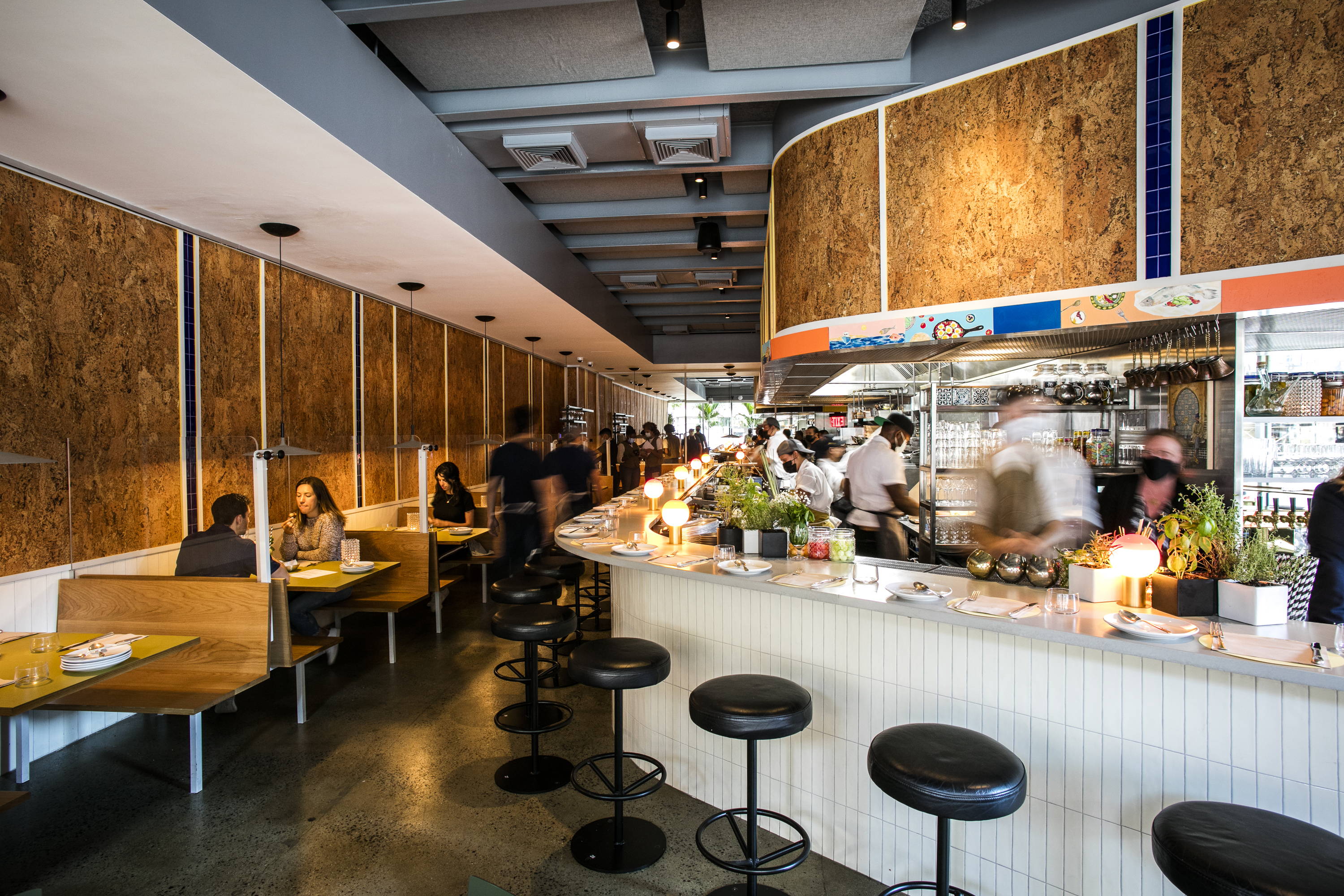 Do you tend to stay in the city on the weekends? Or do you like to get out at all? If so, where do you go?

Week days are always busy in NYC so come the weekend I try to take it easy and chill with errands and gym, come summer though it's unbearably hot & humid so I'll head out to stay with friends in the Hamptons.
Are you a podcast lover? If so, what are your top 3 podcasts you can share?

I love a true crime podcast like Crime Junkies. Abraham Hicks always gives me some daily life affirmations and I love history so BBC Radio 4's In Our Time is a favorite. It's nice and familiar to hear a British accent too.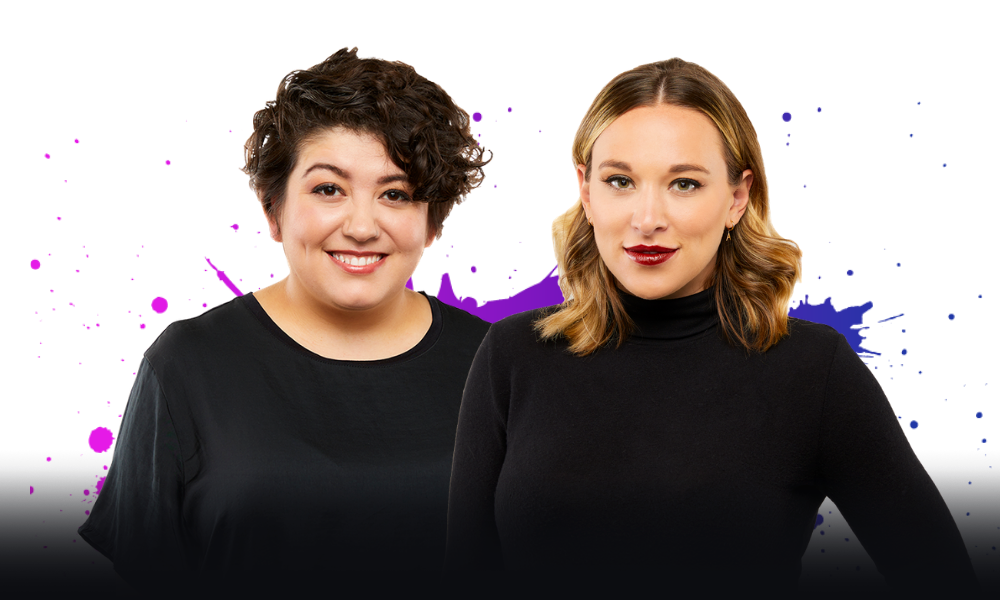 What are your Top 3 films?

Urgh this is hard so I'm just going to go for an assortment: something old-school classic like Moonstruck, something easy and funny like 21 Jump Street and something beautiful like Baby Teeth.
We have an OTBT playlist that's made up of all the song recommendations we've had from each interview. Can you give us 3 more to add?

For three that I've listened to for years and still never get bored of I'll go for: Lauryn Hill Tell Him, Van Morrison Into the Mystic, Florence and the Machine Dog Days Are Over.
Now restrictions have been lifted. Where was / is the first place you traveled to?

England! After nearly two years it was so lovely to get on a plane to Blighty to see family and friends. In the last six months I've tried to make up for lost time and have also been to Paris, Aspen, Milan and St Barths. I'm looking forward to European summer if the covid gods allow this year.
Can you imagine living anywhere else? If so, where would it be?

I really don't think I could live anywhere else, the energy in NYC is something else. The city is always on heat and it pushes you to be the best version of yourself. It's tough, expensive and driven but it's fun, rewarding and the possibilities are endless if you have the will.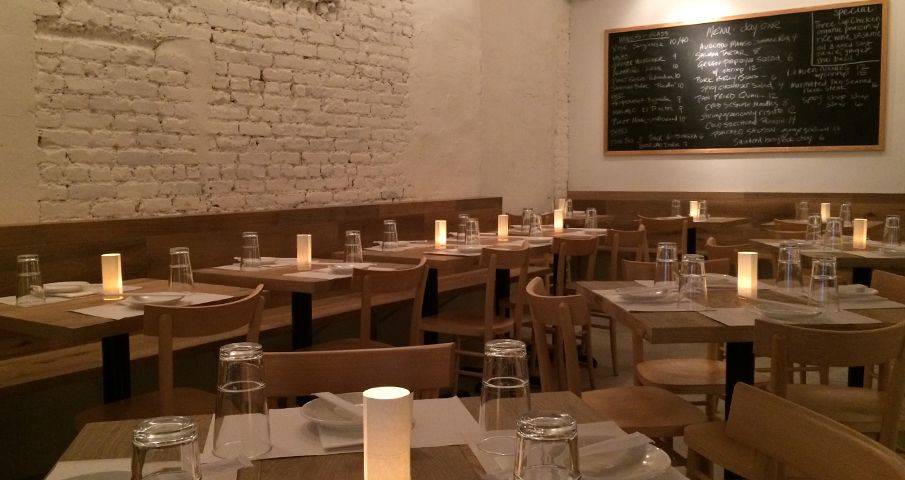 Was it easy to settle as an English woman in New York?

For such a populated place it surprised me that it can sometimes be quite lonely, but that actually suits me- I often need to withdraw and recharge! It's a transient city and I've had so many great friends come and go but that's just the ebb and flow of life I guess. I feel like I have grown as a person here and I'm proud of my journey and the life I have built.
Has life changed for you post lockdown compared to pre-pandemic?

In some ways there's less pressure to be out socializing constantly like pre-pandemic days, but at the same time there's a desire to be out living life to the fullest again. During the pandemic there was the whole 'NYC is dead' thing, and many did desert it temporarily, but the city is back and alive as it ever was. I genuinely get excited every day I get up and walk to work, podcast in, stopping by my local coffee shop. I have my routines and am grateful for being here.
Has the pandemic affected your job at all? And in what way?

I only really worked from home from March-May 2020 out of choice, I like to head into the office, see people, I feel more productive and get more done. Plus I have to be in the studio to film the show in the mornings. So I don't think the pandemic affected my job like those who moved across the country and now work remotely.
What does the future hold for you?

If the pandemic taught us anything it's that we really don't know what's up next! I'd like to live in NYC for the foreseeable future, growing as a person, having fun, being healthy, working hard and travelling as much as possible.