OFF THE BEATEN TRACK:
Recently we spoke to Jonny Gent, creator and founder of Sessions Arts Club - London's newest and best kept secret.

Interview | 03 October 2021
If you're looking for a beautiful restaurant with delicious food (not to mention the rooftop pool) Sessions is absolutely the place to go. Jonny also uses the space to create some amazing artwork which you'll see some images of throughout this interview.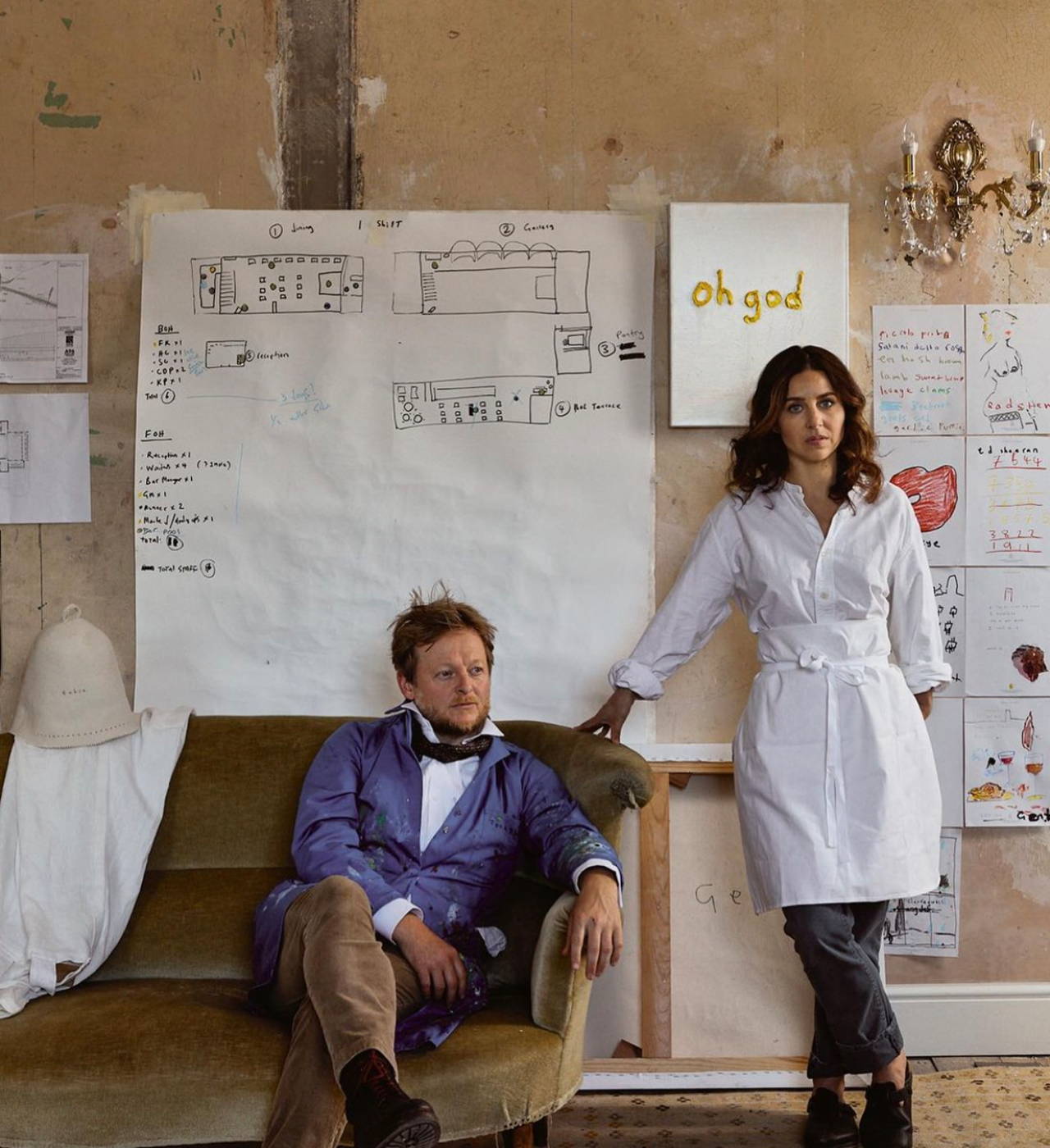 Jonny and Sessions chef, Florence Knight.
Drifter, gambler, lucky in paint, food & love.
Where do you live and what do you love about that area?

Barnes, London. I love It's gentle touch. My life & mind can be rather hectic so to slip inside the Barnes duvet is wonderful.
Tell us about Sessions Arts Club and how it came about?

Sessions is a restaurant, art and performance space with a strong focus on great wines. It sits on the fourth floor of an old court house in Clerkenwell. 7 years ago I set up a brand called Cabin Studio. Which was built around the ethos of my studio up in the highlands of Scotland. Art, food & music. Sessions Arts Club is my first Uk site in collaboration with Satila Studios.
How would you describe Sessions Arts Club's aesthetic?

Great Aunty Cecile's secret studio.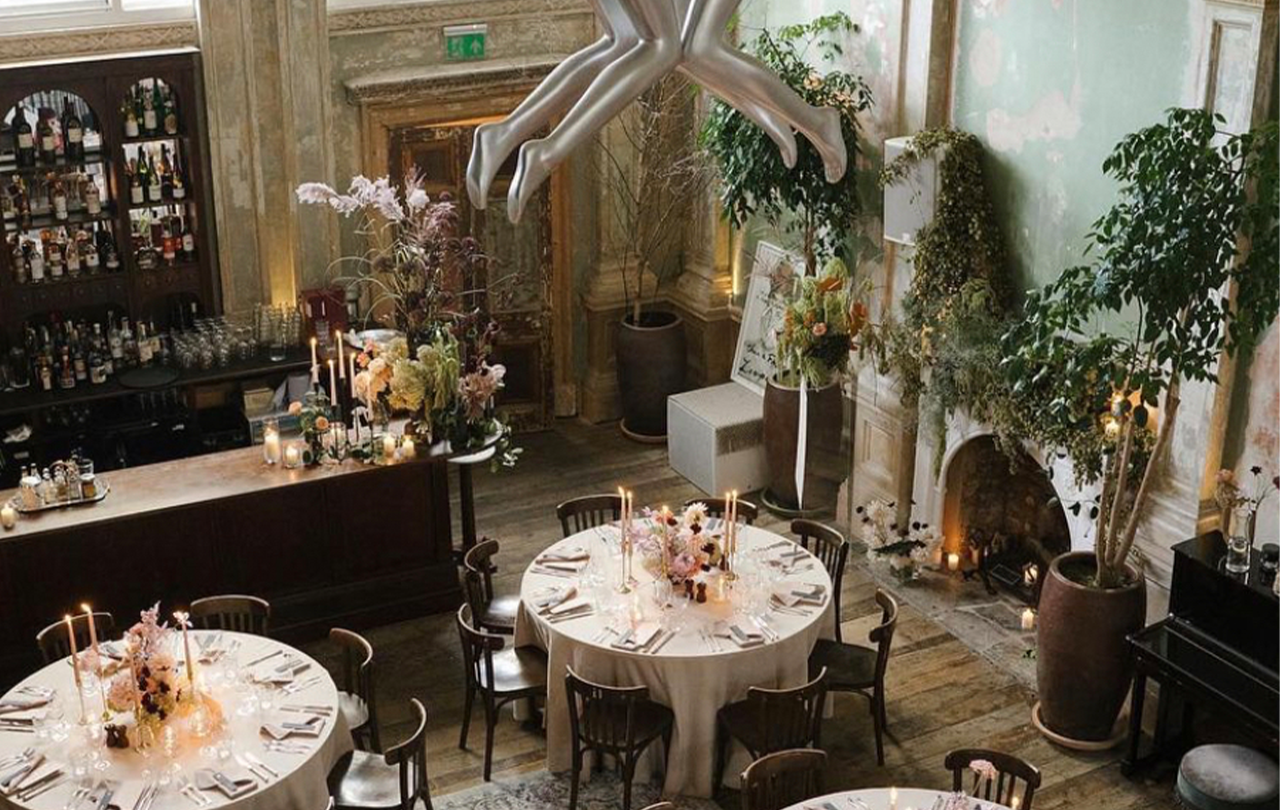 What is your favourite dish currently on the menu?

Petit aioli, egg, anchovy, lettuce & radishes - washed down with oceans of Rose Bandol on ice. Simplicity at its finest.
Are there any wines that should be on our radar?

I'm incredibly lucky to have Molly Pepper Steemson not only as a friend but also as my wine guru! She has just introduced me to a Le oche by fattoria San Lorenzo San Lorenzo and at £18 pounds a bottle is a must, also she's just purchased for sessions some incredible wines from I custodi - etna Bianco 2018. Recently Molly and I got to open a bottle of Clos des Ducs 93 with the Legendary Mark Andrew's and Dan Keeling. It was spectacular - if you can find it. Buy it. Lock the door. Run a hot bath. Light a candle. Disappear.
How would you describe your art?

What/who influences your art?

I swallow up anything I can get my hands on. People or Newspapers or Magazines or music and diaries and other people's private letters or the local church notice board or anything. I'm not really reading it or taking it in. I just churn through it all absorbing it deep down and my Influence comes from my desire to never truly exist in reality. I feel like I'm learning more about myself for the first time in my life. At school I was always called laid back and dreamy. But I'm not. I'm restless. Painting is the moment in which I get to focus all that energy.
We know that you've lived in many places around the world, if you could live in one place where would it be and why?

The thought of living in one place terrifies me. But if I had to choose one place it would be Los Angeles. I adore its optimism. I adore the honest bull shit. I don't think I've ever felt morecomfortable in my own skin than I do walking through Hollywood or driving up Laurel canyon. I remember my first time in LA for my first show. Wearing a delightful french boiler suit and a $500 dollar pair of cowboy boots. I thought I might fall over at the joy of it all.
Where in the world was your best meal?

Close call between a 6 hour boozy lunch at La Colombe d'Or in Saint-Paul-de-Vence or Dan Tana's in LA. Probably Dan Tana's with my wife and dear friend John Papsidera. 4 Martinis. Ragu. Steak. Caesar salad. 2 hour oil massage on the way home.
At school I was always called laid back and dreamy. But I'm not. I'm restless. Painting is the moment in which I get to focus all that energy.
Did you pick up any new hobbies or interests during lockdown?

I probably lit 500 fires. Took my time. Studied every branch. Bliss. Sang a little.
Have you discovered any secret spots we should know about?

Where do you hang out 'off-duty'?

Scotti's Snack Bar in Clerkenwell with my dearest friends Al & Max.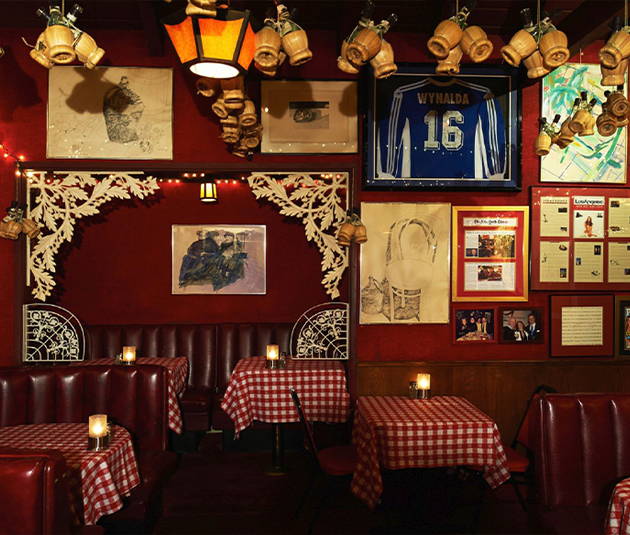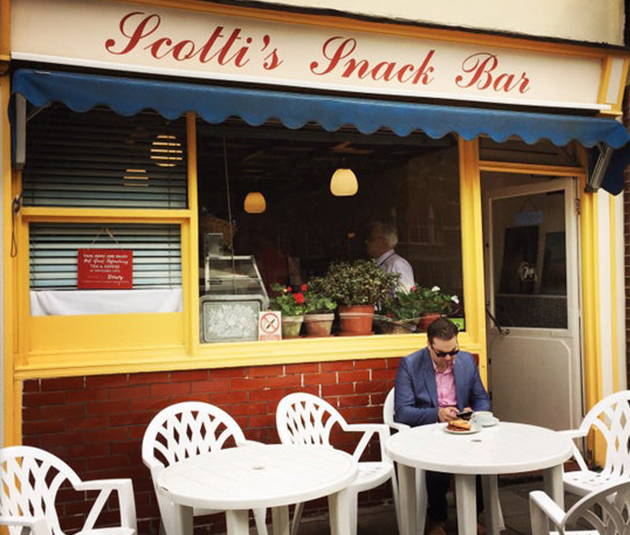 Do you have a painting playlist? If so what's on it?

Never during, before & after, something like:
- Sun Kill Moon - I can't live without my Mothers Love
- Townes Van Zandt - Waiting around to die
- Orlando weeks - Deep Down Way out
- Adrianne Lenker - Anything
- No spiritual surrender - By A thread
- Courtney Maria Andrews - If I told
- Holly Humberstone - Haunted House
- Bruce Springsteen - Used car
- Kathrine Priddy - About Rosie
- Lankum- The Wild Rover
- Lana Del ray - Arcadia
- Smog - River Guard
- Willie Nelson - Blue eyes crying in the rain
- Angelo de Augustine - You needed love, I needed you
Liam our head of studio at Sessions Arts Club is trying to teach me how to listen to Opera. He's sent me a large list. I adore the first 7 mins. Then I start humming Bruce Springsteen and forget it's even on. I'm trying but feel something is wrong with me. I'm jealous of him.
Psycho
The Elephant Man
It's a wonderful life
Cocaine & Rhinestones
Smartless
Dear Joan and Jericha
What are you most proud of?

What does the future hold?

More cabin projects in the Highlands & Spain and U.S and hotels and painting and music and food with endless Saturday nights of laughter and poetry with fumbles and kisses and deep knowing sexual eye contact and the heart exploding at the joy of it all in the snow and sun and rain until it all gets too much and I'm full of it all.